Carmen Rüggeberg
Living and working in Switzerland began for my husband and me in 2005, when we moved to the Canton of Zug. Before this I had been working in Germany as a consultant for Accenture, one of the largest management consulting companies, mainly in the area of process optimization and Customer Relationship Management for consumer good companies. In June 2005, May 2007 and July 2009 our children were born. In 2008 I decided to re-enter the professional life on an independent basis and set up reloKIDS.
I would like to share the experiences my family and I gained when settling in in Switzerland, especially with our children. Having been brought up bilingually in German and English and having lived and studied in France for three years, I will be happy to help you in any of these languages! Take advantage of it and spend the extra time with your family!
Malene Perry
I moved to Switzerland in 2006 with my husband. Before that I worked as a supervisor for a US based airline in their International Reservation Center in London, UK. In 2002 I moved with my husband to Cyprus with his work and in 2003 our son was born. In 2006 we decided to move to Switzerland. Although born in Denmark I grew up in Switzerland and also spent a lot of time in the US, meaning I grew up trilingual: Danish, German (including Swiss German) and English. I am very happy that I can support Carmen in her new venture and that I can bring along my own experiences of moving to different countries.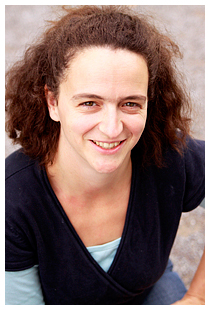 Katrin Bürmann
I moved to Switzerland in 2007 with my husband and our 10 week old son. Before this I had been working as an airline underwriter for a large german insurance company with mainly international clients. After my degree in law (2003) I stayed in Barcelona with my husband where I had to learn to work and live in a foreign country without knowing the language. Our daughter was born in 2008 here in Switzerland. Being fluent in German and English I am looking forward to assist you with my experience that I gathered settling in in different countries.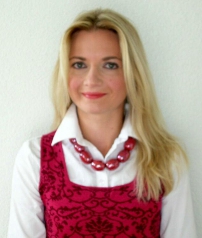 Adriana Reinmann, Founder and Owner of EasyRelocation
I was born and raised in former Czechoslovakia. I have lived and studied in England at the Faculty of Business School and Faculty of Technology at The Open University, Milton Keynes. Since 2006 I am a holder of MBA.
My expatriate life began in 1999, when I was relocated from Slovakia to the Canton of Lucerne to the Headquarter of the French chemical fibre producer. In July 2004 and December 2005 my children were born. Another mile stone in my expatriate life came in January 2006 when our family was relocated to Czech Republic due to my husband's assignment there. In July 2007 we moved back to Canton of Zug. In the same year I started to work for a national relocation company as a consultant.
All these years of working in multicultural volatile environments and new ideas how to make transferees life easy while relocating to the new country created solid base for setting up EasyRelocation. I am pleased to share the experience I and my family acquired. I will be happy to consult you in German, English, Slovak or Czech language.